Company Profile Company Name:FULANG MACHINEContact Person:Jason JiaTel :86-539-2579699 Fax:86-539-2579698 Email:jason@fulangmachine.com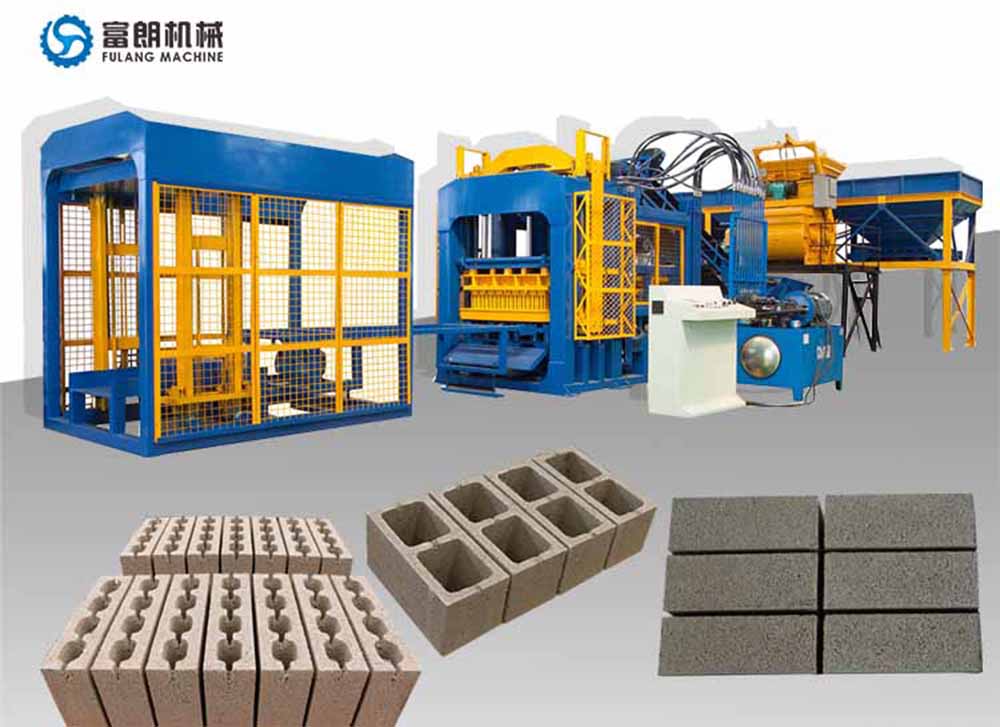 ? The brief introduction of QTF 10-15 hydraulic brick making machine
Hydraulic brick machine mainly consists of main engine, hydraulic pump station, electrical console and brick conveying.
1. The main rack is mainly composed of rack, hydraulic cylinder, mould, mould base and punch. The machine body is made of cast steel, which improves the stability of the equipment, makes the machine run more smoothly, ensures the equipment does not deform, and prolongs the service life of the machine.
2. The hydraulic pumping station is mainly composed of motor, hydraulic valve, oil block and tubing. Highly centralized hydraulic valve configuration and unique right-through design ensure that the machine can continue to operate normally and improve work efficiency.
3. The electrical console is mainly composed of hydraulic control system and distribution cabinet. The advanced hydraulic control system can realize full automatic control.
4. Brick conveyor is mainly used for conveying pressed bricks. The raw materials are pressed into bricks under the action of push-pull cylinder. The bricks are pushed directly onto the belt conveyor, and then automatically coded by the manipulator. This is more convenient and fast, and greatly improves the production efficiency. Work efficiency and production efficiency.
? The advantage of non-fired brick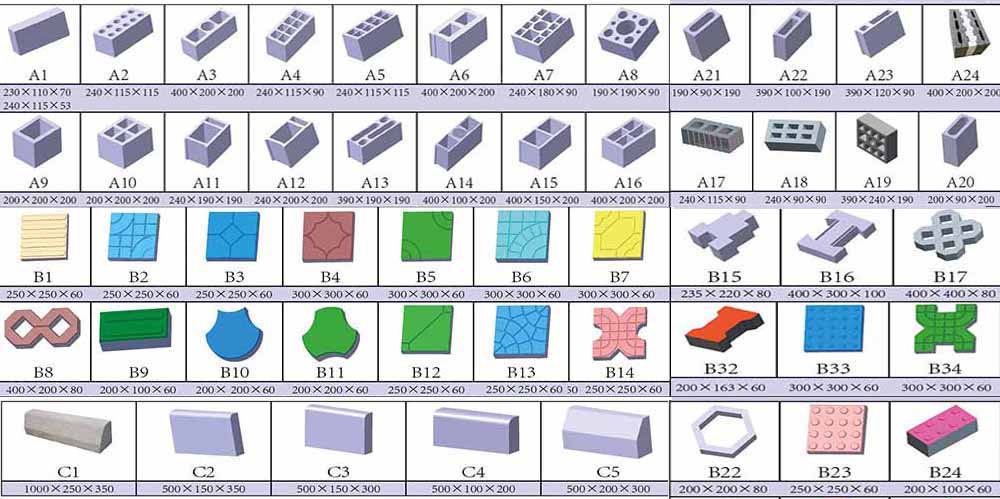 1. Non-fired brick has good practicability, no need to soak before use, clean appearance, no fear of water, weather resistance, corrosion resistance, freeze-thaw resistance, economic benefits, is a very valuable product to promote.
2. The products of unburned bricks conform to the general policy of "protecting cultivated land, saving energy, adapting measures to local conditions and obtaining materials locally". The material has high strength, good durability, dimensional standard, complete shape and uniform color. This is a promising substitute for fired brick.
3. Unfired brick has better pressure and pollution than sintered brick. It is at least 20 years longer than fired brick, especially in surface engineering.
? molding system
The forming system is the core part of the whole production line of unburned brick, and the special vibration system and flexible control system are the core of the whole production line of unburned brick. Brick machine vibration system adopts special water-cooling motor. The cooling system of water-cooled motor not only has powerful starting torque and blocking torque, but also solves the problem that the traditional motor is easy to be heated and burned out during operation. Ensure that the motor is always at normal temperature and greatly extend the stability and stability of the motor. Service life. The strong vibration excitation system improves the strength of the product, and the perfect damping system prolongs the service life of the die and the body. The ingenious vibration system can generate up to 100 KN of great excitation force in 1-2 seconds.
? Customer visiting