Company Profile Company Name:FULANG MACHINEContact Person:Jason JiaTel :86-539-2579699 Fax:86-539-2579698 Email:jason@fulangmachine.com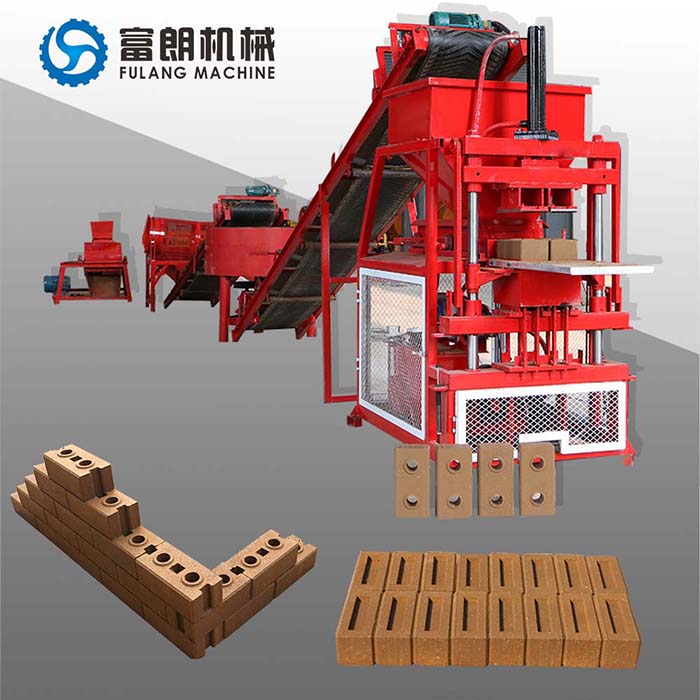 ?Brief introduction of this automatic compressed earth interlocking brick making machine
FL2-10 is a fully automatic hydraulic interlocking brick machine, you can invest in building a beautiful home with soil, easy to operate, which is very popular in African countries. It has the following advantages:
1. Hydraulic molding technology:
The machine adopts reciprocating movement of hydraulic cylinder with pressure of about 16MPa, and the molding process can be completed within 12 seconds. Compared with similar manual models, the production efficiency is greatly improved.
2. Mold customization:
We can customize different molds for customers according to their requirements to produce different brick shapes, including the shape, size, text addition, number and size of holes and other special requirements.
3. Molds can be replaced:
Multiple molds can be customized simultaneously according to individual demands. Different types of clay bricks can be produced by changing molds.
4. Equipped with brick height adjustment screw:
The height of the brick can be changed by adjusting the screw, which is simple and easy to operate.
?Technical parameters and theoretical production capacity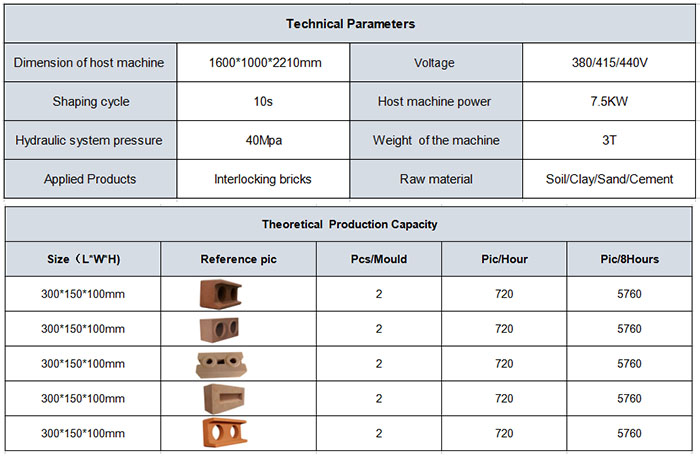 ?

Different brick samples
The following is only part of bricks for your reference, if you have other special needs we can customize other brick for you.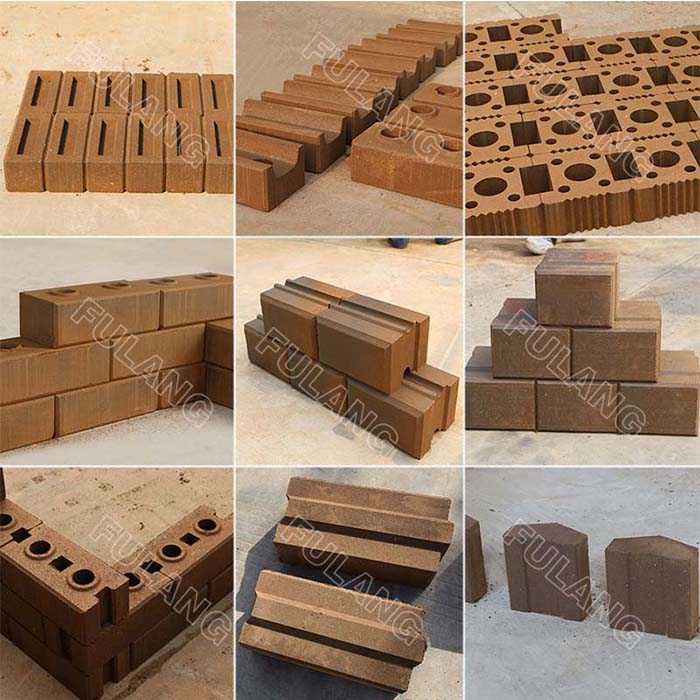 ?

Customer visiting