Company Profile Company Name:FULANG MACHINEContact Person:Jason JiaTel :86-539-2579699 Fax:86-539-2579698 Email:jason@fulangmachine.com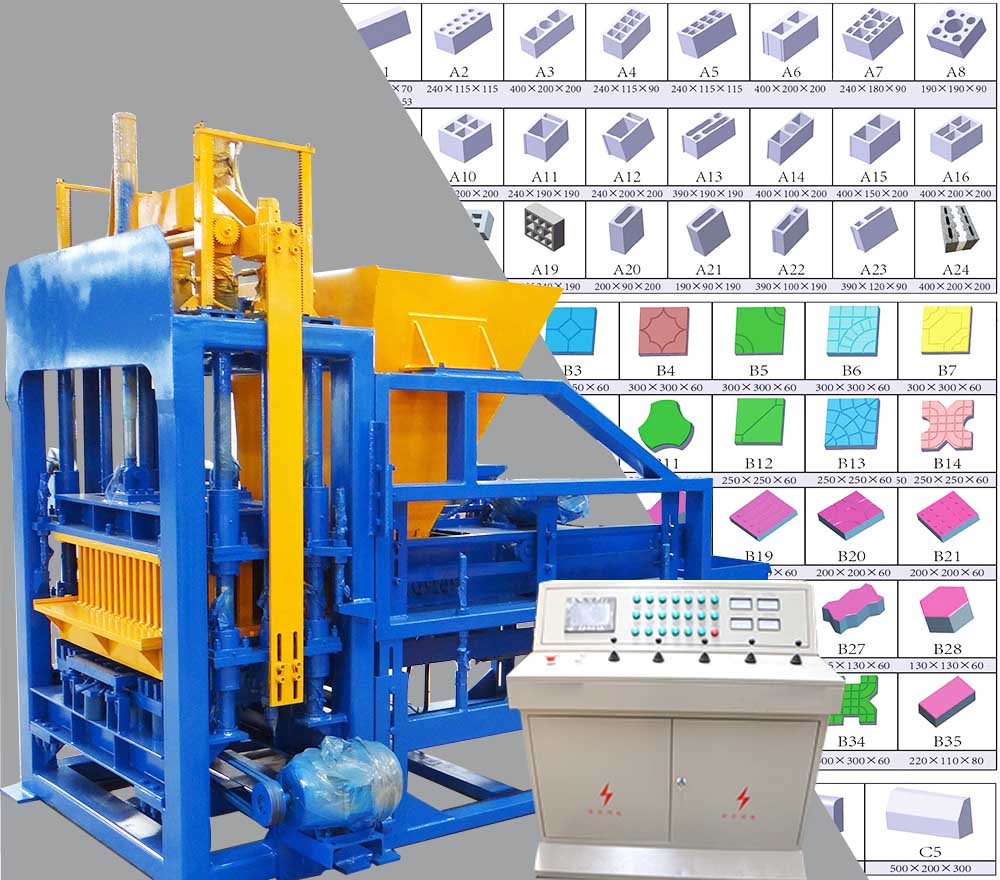 1. The electrical system of QTF4-15 hydraulic concrete block making machine adopts imported programmable logic controller PLC control equipped with data input and output device, and the control system includes fault diagnosis and safety logic control system.
2.
Imported high dynamic performance proportional valves, seals and hydraulic components can be used to adjust pressure and oil volume according to different working requirements to accurately control the movement of key components.
3.
The vibration force is transmitted to all parts of the mould box in a balanced way, making the best use of the effective vibration, which greatly improves the product density and the service life of the mould box.
4.
QTF4-15 cement brick machine adopts four-bar guiding mode to ensure the precise movement of indenter and mold.
5.
The technology of mechanical, electrical and hydraulic integration is adopted to make every cycle of equipment operation consistent, so that the stability of forming products is high and the rejection rate is low.
6. One machine can produce different specifications of porous bricks, hollow blocks, curb stones, road bricks, grass and tree bricks, slope protection bricks and other cement products by replacing the mould of brick machine.
Technical parameters
| | | | |
| --- | --- | --- | --- |
| Host Machine Dimension | 4000 x 1800 x 2800 mm | Machine Weight | 5.51T |
| Shaping cycle | 17 S | Moulding Technology | hydraulic pressure |
| Automatic level | fully automatic | Vibration Force | 40-50KN |
| Pallet Size | 1010 x 550 x 25 mm | Material | concrete |
| Host Machine Power | 21.8 kw | Worker For Full Line | 6-10 persons |
| Voltage | adjustable | Color | adjustable |
Installation abroad
Engineers are available for installation in your country.